7 tags
Attention Teachers and Educators!
peacelovehappiness-kayday: I am Katelyn and an Associate Program Coordinator with the I Am Syria Campaign and we have a partnership with Syria Deeply and Teach Deeply. We have put together a 40-minute lesson plan for teachers to use in their classrooms to teach their students about the conflict occurring in Syria today. We are off to a great start but we are looking for 5 classrooms to...
5 tags
3 tags
"The Rome Statute, the founding treaty of the Court, allows governments to submit..."
– Accountability for the Atrocities in Syria: A Call on the Opposition by Christian Wenaweser, Permanent Representative of Liechtenstein to the United Nations
Take Action: Defend the right to protest at Sussex... →
We, the undersigned,  strongly condemn the eviction of students occupying Sussex University in opposition to privatisation plans, including the use of up to 100 police. some in full riot gear, accompanied by vans, bailiffs and private security guards to remove protesters from their own campus. The 8 week long occupation has been a source of inspiration for students and staff at Sussex and beyond...
9 tags
"So who are the people on welfare benefits, really? The answer actually seems to..."
– Who Are the People on Benefits? (via Huffington Post UK)
5 tags
6 tags
8 tags
Support AB5! The Homless Bill of Rights!
What is AB5: AB5 is a Homeless Bill of Rights that is being worked on in California. Numerous laws infringe on poor people's ability to exist in public space, to acquire housing, employment, and basic services, and to equal protection under the law. The California Homeless Bill of Rights is a response that can help alleviate poverty and and homelessness while protecting homeless people from...
9 tags
"64% of all families receive some kind of benefit. If unemployment benefits are..."
– Benefits in Britain: Separating the Facts from the Fiction
3 tags
"Dr. Najjar is himself a Syrian refugee who left the country after being..."
– Syria's first responders need our help by Daryl Grisgraber, senior advocate for Refugees International
3 tags
"It's regrettable that our country stands out as one of the few countries in the..."
– Cameroon: Rights Abuses in 'Homosexuality' Prosecutions
5 tags
"The United Nations has adopted its first ever treaty aimed at controlling the..."
– UN General Assembly passes arms treaty
The Immigrant Woman: Invisible and Being Left... →
There are approximately 11.1 million undocumented immigrants living in the shadows. Of those 11.1 million, over 4.1 million are women with close to 18% of them being Asian and Pacific Islander (API) women. Furthermore, based on the 2011 ACS, 51.1% or 20.6 million of our Foreign-Born population (naturalized or non-citizens) are women. So, why does this matter? Because the face of an immigrant –...
16 tags
"If you look for immigrants, you won't find us sitting on the sofa in the..."
– Immigrants Never Got Something for Nothing (via Huffington Post)
unconditional equality
3 tags
2 tags
9 tags
Petition: Tell Obama to nominate Paul Krugman for... →
President Barack Obama, We urge you to nominate Paul Krugman for Treasury Secretary. Krugman will protect Social Security and Medicare from benefit cuts, promote policies to create jobs, and help defeat the austerity dogma in Washington and around the world.
7 tags
Anti-Muslim violence spiraling out of control in... →
socialismartnature: On the evening of December 27, an Indian immigrant to America named Sunando Sen was pushed by a stranger onto the subway tracks in New York City and struck and killed by an oncoming train. The following day, the NYPD announced the arrest of Erika Menendez for his murder. Menendez confessed to Sen's murder and revealed as her motivation a desire to commit violence against...
6 tags
"Since 1945, the United States, with routine support from Britain, has conducted..."
– The Cutting Edge - Nafeez Ahmed
5 tags
Christmas Appeal for women and children seeking...
As Christmas approaches, Legal Action from Women, based in London, is writing to ask you to contribute financially to help women and children seeking asylum. Please read this information about them and consider donating if you can. Click here to donate Each year Legal Action for Women's Christmas Appeal helps women in the All African Women's Group (AAWG), a self-help group of women asylum...
Drones have a 2% success rate →
Just one in 50 victims of America's deadly drone strikes in Pakistan are terrorists – while the rest are innocent civilians, a new report claimed today. The authoritative joint study, by Stanford and New York Universities, concludes that men, women and children are being terrorised by the operations '24 hours-a-day'. And the authors lay much of the blame on the use of the 'double-tap' strike...
The Woes of an American Drone Operator →
Brandon Bryant was a drone pilot, working in a small cockpit in New Mexico. When Bryant pressed a button in New Mexico, someone died on the other side of the world. He remembers one incident very clearly when a Predator drone was circling in a figure-eight pattern in the sky above Afghanistan, more than 10,000 kilometers (6,250 miles) away. There was a flat-roofed house made of mud, with a shed...
7 tags
13 tags
Cuomo Signs Order Allowing Hurricane Victims To... →
peacelovehappiness-kayday: stfuconservatives: Fantastic news, New Yorkers! You can vote at any polling place tomorrow. Please spread this around!
12 tags
New Jersey lets Sandy victims vote via email
peacelovehappiness-kayday: New Jersey lets Sandy victims vote via e-mail http://www.cnn.com/2012/11/05/tech/web/new-jersey-voting-email/index.html Please help get this message out!
1 tag
"This whole region is a vast wetland of the Nile – beautiful in a way, but a..."
– Water and sanitation specialist Imran writes his first blog from Jamam, a waterlogged refugee camp in South Sudan. Please leave your questions and comments for Imran in the comments box below his blog post.
14 tags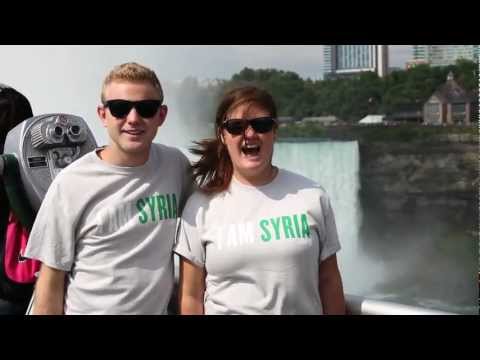 5 tags
"You can't separate peace from freedom because no one can be at peace unless he..."
– Malcolm X (via crookedindifference)
4 tags
1 tag
15 tags
Headlines: April 9-11
News: Alabama: Repeal Unjust Immigrant Law Hungary: Revoke Denial of Pride March Route Malaysia: Security Bill Threatens Basic Liberties Gaza: Hamas Should Halt Executions Saudi Arabia: A Step to Aid Migrant Workers Thailand: Two Years On, No Justice for Political Violence Chile: Amend and Pass Anti-discrimination Bill Syria: Extrajudicial Executions North Korea's Catastrophic Human...
25 tags
Headlines: April 5 & 6, 2012
News: Viktor Bout sentenced to 25 years Afghanistan sees rise in 'dancing boys' exploitation Maid's Cries Cast Light on Child Labor in India Resistance spread 'compromising' fight against malaria UN chief warns Syria crisis is getting worse Bosnia's capital remembers dead with 11,541 empty chairs 20 years after war started Thailand: Proposed amnesty should be in line with...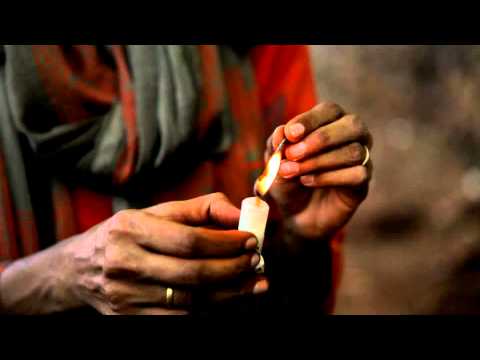 2 tags
This is a page for my son, who is on the liver... →
rosa—sparks: apsies: skybarn: My son, Liam, was diagnosed at ten weeks with a rare liver disease named Biliary Atresia. He has been doing well, but it has become clear that he needs a new liver as soon as possible. This is very expensive, even though we have very good health insurance (something I wish for everyone!). Liam loves zoos, Yo Gabba Gabba, being hilarious, incredibly smart...
21 tags
Headlines: April 3 & 4, 2012
News:  U.N. ceasefire mission fails to curb Syria violence ICC Prosecutor statement: Fears over justice for Gaza victims Bahrain hunger striker's life in danger, daughter says Amnesty International Demands Russia Release Punk Singers Detained Following Church Performance Despite Annan Plan Agreement, Syria Continues to Make Arrests Across the Country, Including Raiding a School, Beating...